A much-anticipated CBI Index 2023 was unveiled on Thursday under the "A Guide to Global Citizenship: The 2023 CBI Index". It has ranked St Kitts and Nevis as the "World's No.1" Citizenship by Investment Programme for the third consecutive year. 
As featured in Financial Times, the top positions have been triumphed by the five Caribbean CBI jurisdictions. While reigning the CBI Index, St Kitts and Nevis is followed by Dominica on the second place with the score of 83%. Saint Lucia has retained its third rank for the second consecutive year with the scores of 80%.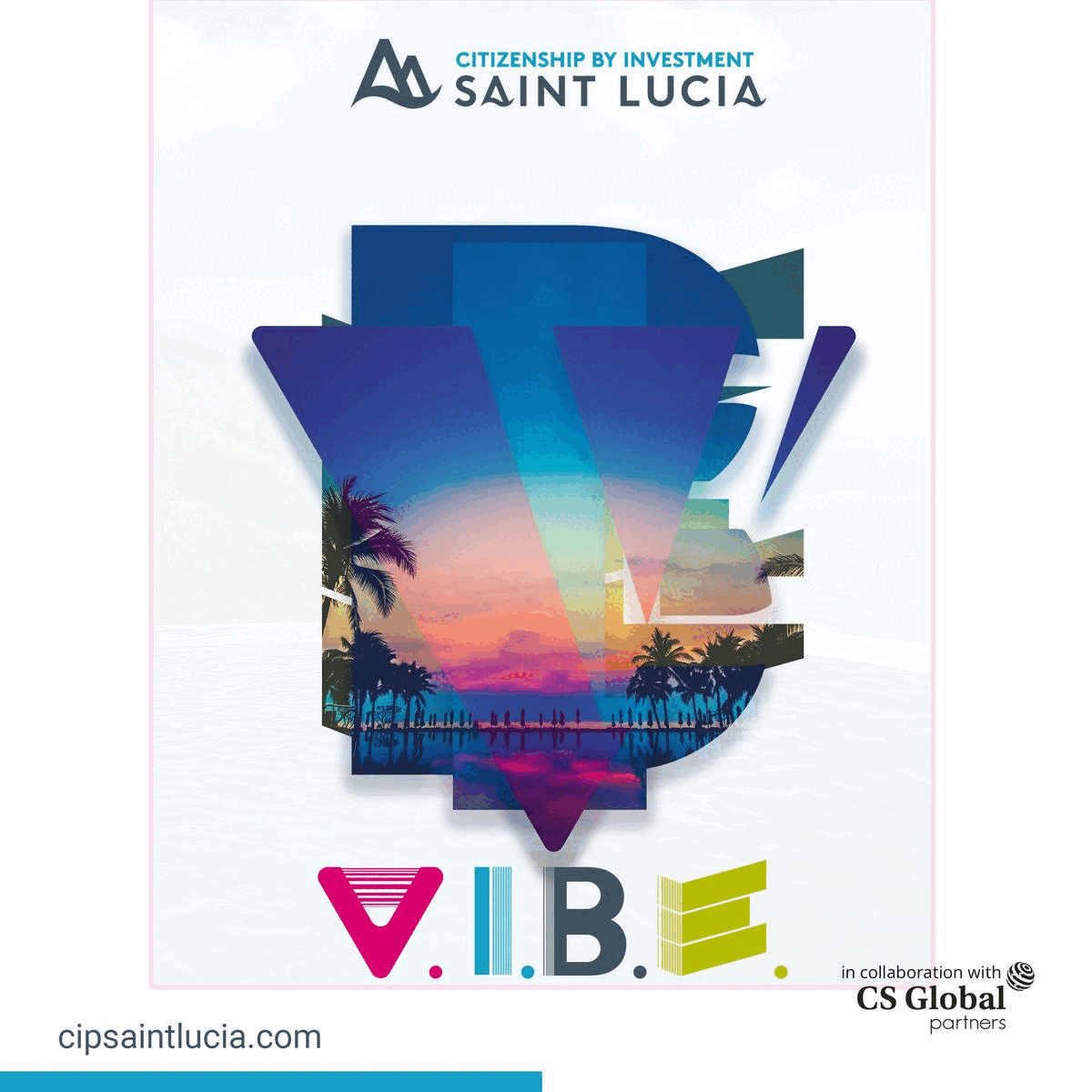 Besides this, Grenada also joined Saint Lucia on the third place, which is followed by Antigua and Barbuda at fourth position with a 73% score. 
The evaluation and scrutinization of these programmes was carried out on the basis of nine pillars that comprise Freedom of Movement, Standard of Living, Minimum Investment Outlay, Mandatory Travel or Residence, Citizenship Timeline, Ease of Processing, Due Diligence, Family and Certainty of Product. 
The CBI Index 2023 featured 12 Citizenship by Investment jurisdictions compared to 13 in the last year's report. The list included five countries from the Caribbean, including Antigua and Barbuda, Dominica, Grenada, St Kitts and Nevis and Saint Lucia. Other featured countries include European, Africa, Middle East, Asia and Oceania. 
We are excited to announce that the CBI Index Report 2023 has officially launched!

Visit our website and download the report here – https://t.co/egKyKj7xH4#CBIIndex #CBI #CitizenshipbyInvestment #OfficialLaunch pic.twitter.com/cmVetmMiFG

— CBI Index (@CBIIndex) September 14, 2023
This year's CBI Index has once again crowned St Kits and Nevis as the "World's best citizenship by investment programme" due to its rigorous due diligence, citizenship timeline, and mandatory travel pillar. St Kitts and Nevis triumphed in four out of nine pillars of excellence- a primary methodology to assess the countries with the Citizenship by Investment Programme.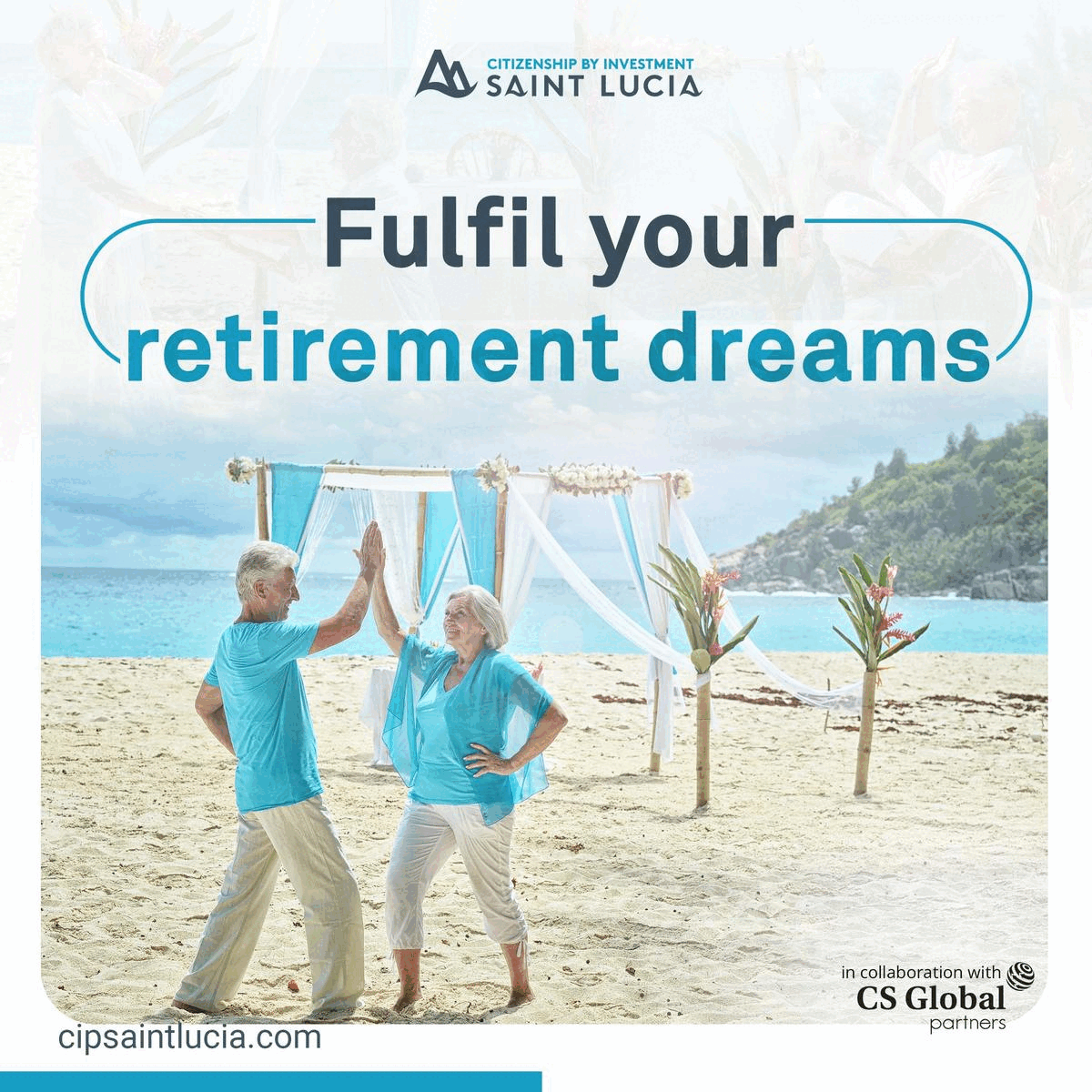 As per the CBI Index,"St Kitts and Nevis showcased the commitment of the country in taking decisive action based on the six principle framework, a significant factor behind achieving the top spot in this year's CBI Index. 
"Having already introduced a raft of measures including mandatory interviews, higher investment thresholds, and partnering with external due diligence providers, St Kitts and Nevis regained its position. It underscores a political will to take a proactive leadership role in the long-term sustainability of the industry through good governance and enhanced due diligence," CBI Index 2023. 
For Dominica, the CBI Index 2023 stated that despite falling to second place this year, the country is making efforts to comply with international demands to enhance its vetting, and due diligence while simultaneously ensuring the long-term health of the programme. 
The report added that in terms of real estate, the Commonwealth of Dominica stands out as one of the most successful CBI real estate offerings. Dominica's CBI Programme – ranked second in the 2023 CBI Index – is a longstanding and trusted programme.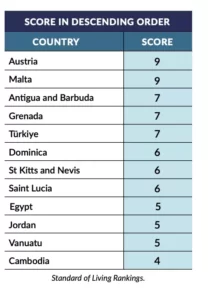 Saint Lucia maintains its top three ranking despite a drop of six points from the previous year. While a lower Due Diligence score resulted in Saint Lucia ranking behind all but one of its regional peers, it has made positive changes. 
This year, the due diligence has remained great focus of the CBI Index while analyzing the countries with the Citizenship by Investment Programme. As per the report, several CBI countries are already showing their commitment to upholding the integrity and reputation of their CBI programmes by promptly implementing additional measures to strengthen the programmes' due diligence and vetting processes.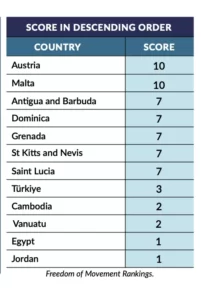 James McKay- the mastermind behind the CBI Index 2023 referred to CBI Programmes as a win-win solution for both investors and CBI-offering countries. He said that it offers numerous benefits that make it a popular investment option for HNWIs.
Nine Pillars of Excellence
The nine pillars of excellence of CBI Index 2023 are scored out of a maximum ten points, calculated on an averaging basis from the scores of composite indicators and sub-indicators. In the ranking of the pillars, St Kitts and Nevis managed to gain a perfect score of 10 in four of the nine pillars, Dominica scored perfect 10 in three pillars, while Saint Lucia scored 10 in two pillars.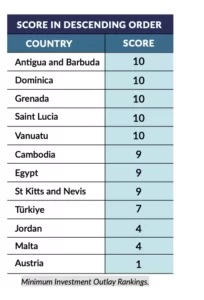 Minimum Investment Outlay Antigua and Barbuda, Dominica, Grenada, Saint Lucia, and Vanuatu all achieve a score of 10 points in the Minimum Investment Outlay Pillar. Within that group, Dominica and Saint Lucia maintain the industry's lowest threshold with US$100,000.
In second position are Cambodia, Egypt, and St Kitts and Nevis with a score of nine points. St Kitts and Nevis doubled its Sustainable Island State Contribution (SISC) donation option minimum threshold to US$250,000 in July 2023.
Mandatory Travel or Residence
There are no changes from the 2022 CBI Index to scores under the Mandatory Travel or Residence Pillar. The Caribbean jurisdictions of Dominica, Grenada, St Kitts and Nevis, and Saint Lucia achieved the maximum score in this pillar.
A diverse range of countries rank in first position for the Citizenship Timeline Pillar, including Dominica, Jordan, Saint Lucia, and Vanuatu, all of which have programme applications that can be completed in less than four months.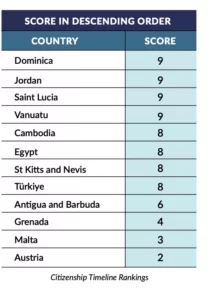 St Kitts and Nevis follow in second position with a score of eight points, with all programmes quoting end-to-end processing times of under five months. While St Kitts and Nevis attained a top score for its timeline, the country's CIU increased processing times to 120 days and rescinded its 'accelerated CBI application' option in July 2023, which impacted its timeline score
The Caribbean jurisdictions of Dominica and St Kitts and Nevis share the top rank with Malta for the Ease of Processing Pillar. This reflects the programmes' ability to balance the administrative demands of the application process with quick and efficient processing. With a score of eight points, Antigua and Barbuda, Grenada, Saint Lucia, all share second position.
St Kitts and Nevis retains its top position from the previous year due to the CIU's changes made as part of a rapid implementation of the 'Six Principles', which include mandatory interviews and measures to stop financial irregularities in the real estate option to safeguard the Programme's reputation. Dominica and Grenada follow with nine points and stand at the second position. 
In the 2023 CBI Index, Antigua and Barbuda and Grenada have the most family friendly programmes. In addition to a main applicant, they allow the applicant's spouse, children under 18 or those 18 or over (in certain circumstances), siblings, parents, and grandparents of both the main applicant or their spouse to be included in an application.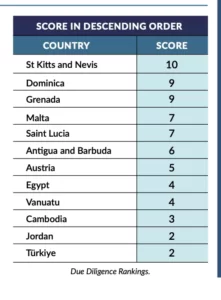 In second position with nine points are Saint Lucia and Malta. While Saint Lucia misses out on a perfect score due to its exclusion of grandparents in an application, Malta's CBI excludes the main applicant's siblings.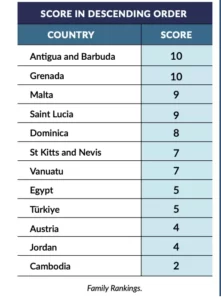 As the only country to attain a score of 10 in the Certainty of Product Pillar, St Kitts and Nevis' performance reflects its swift response to the recent unprecedented international pressure imposed on all Caribbean Citizenship by Investment programmes.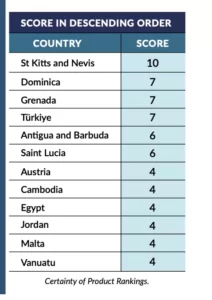 Occupying joint second position with seven points are Dominica, and Grenada.