Botswana: The Minister of Education and Skills Development, Douglas Letsholathebe, officially received Information and Communications Technology (ICT) gadgets from the Diamond Trading Company Botswana (DTCB) at Tashatha CJSS in Tati Siding this morning.
The donation beneficiaries include Motswakhumo JSS, Shoshong JSS, Molefhi Senior Secondary School, Seepapitso Senior Secondary School, Shakawe Senior Secondary School and Kgale Hill JSS. All the named schools received Interactive smart boards, tablets, headsets, STEM kits, robotics kits, drones, Arduino classroom kits, laptops, multi media projectors, laptop HP Pavilion gaming, projecting screens and others. 
The Minister of Education and Skills Development thanked the DTCB for the Donation and noted that it is a clear demonstration of the commitment by the Botswana Government and the Private Sector to digitally transform the Education System and prepare Learners for the 4th Industrial Revolution.
---
---
Speaking at the Ceremony, the Managing Director for the Diamond Trading Company Botswana-DTCB, Mr Sedireng Serumola, told the gathering that his company is fully committed to working with the Ministry of Education and Skills Development to assist with capacitation of teachers on Science, Technology, Engineering and Mathematics (STEM). 
He said the Donation will also assist with promoting shared values by elevating communities whilst promoting technology and innovation.
Douglas Letsholathebe is a well-known political figure in Botswana who has held various important positions in the country.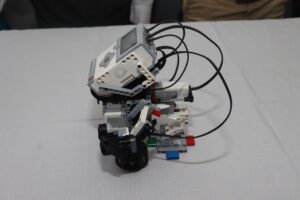 Here are some of his previous work experiences:
Minister of Agriculture: Letsholathebe served as the Minister of Agriculture from 2018 to 2019 in the Botswana government. During his tenure, he played a vital role in implementing policies and programs aimed at improving the agriculture sector in the country.

Member of Parliament: Letsholathebe has been a Member of Parliament in the Botswana National Assembly since 2014. He represents the constituency of Specially Elected Members.

Permanent Secretary: Prior to his appointment as a Minister, Letsholathebe worked as a Permanent Secretary in the Ministry of Agriculture in Botswana.

Diplomat: Letsholathebe also served as a diplomat for Botswana. He was the country's High Commissioner to Namibia from 2007 to 2011.
Overall, Letsholathebe has had a long and distinguished career in public service in Botswana, and his work has helped to shape the country's political and economic landscape.