South Africa: The Department of Sport, Arts and Culture, through the Library and Information Services unit, will host a Career Expo for matriculants as part of a literacy programme by Tzaneen District Library.
The Career Expo will be a platform for high school learners to explore various career paths, gain insights from industry professionals, and discover exciting opportunities for their future.
In partnership with institutions of higher learning, the Expo will be a one-stop shop for matriculants to make informed decisions about their careers and empower them as they embark on their professional journeys in discovering new industries, accessing scholarships, or receiving expert guidance as a steppingstone towards a successful and fulfilling career.
With the purpose of equipping these young minds with the necessary tools to make informed decisions, this event will play a significant role in shaping the future of matriculants.
The Department is committed to combating the unemployment rate by bringing together a diverse range of leading companies and institutions under one roof to provide students with a comprehensive overview of potential and employable career paths, offering valuable insights into their respective fields and sharing information about internship programmes and future employment opportunities.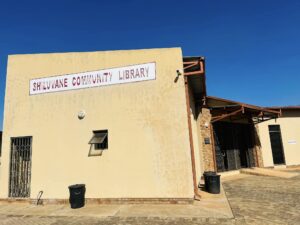 The Career Expo is targeting learners from Bokgakga, Khataza, Mokwane, and Myakayaka High schools located in Greater Tzaneen Local Municipality is arranged as follows:
Date: 27 July 2023
Venue: Shiluvane Public Library,
Greater Tzaneen Local Municipality, Mopani District
Time: 09:00
The MEC for Sport, Arts and Culture MEC Nakedi Kekana, joined the Moral Regeneration Movement and the Correctional Services Department to commemorate Mandela Month at the Motsheudi Secondary School in Ga-Sekgopo, Limpopo.
The MEC urged the young learners to be wary of their environment and intent to mimic some of the values which former Statesman Nelson Mandela stood for.
"Nelson Mandela and his exceptional collective of leaders and many South Africans have fought for equality, non-racism and non-sexism. All that could mean nothing if we do not practice gender equality and allow our girl children to be as educated as our boys and to share the same labour in the household. That's the first line of regenerating the moral campus. We have so much lost".
The MEC urged the learners to be open in their engagements and equally learn from what the convicted individuals, who also gave speeches at the event, will be instilling in them to ensure that they allow the moral campus to lead them in society.