Mauritius: The Wonderland Nursery, dedicated to children of vulnerable families in the region of Poste de Flacq, was inaugurated today with the aim of responding to the needs of working parents and providing an inclusive and secure society.
The nursery is an initiative of the Association des Malades et Handicapés de L'Est, Centre Joie de Vivre, National Social Inclusion Foundation (NSIF), as well as other stakeholders.
The Minister of Blue Economy, Marine Resources, Fisheries and Shipping, Mr Sudheer Maudhoo; the General Secretary of the National Social Inclusion Foundation (NSIF), Mr Ajay Sowdagur; the Coordinator of the Wonderland Nursery, Mrs Marilene Sakir; and other personalities, were present.
---
---
In his address, Minister Maudhoo highlighted the need to educate and empower each and every child as they are the future ambassadors of the country. Government, he stated, is committed to supporting and encouraging social causes which are geared towards promoting an inclusive society for all.
He thanked the stakeholders for their contribution and assistance in the realisation of the project, adding that a strong public and private partnership can foster social integration and help in alleviating poverty.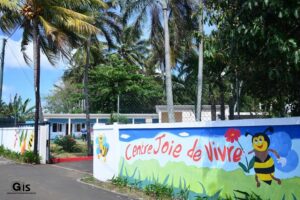 For his part, Mr Sowdagur recalled that the NSIF was created in 2017 and is mandated to undertake programmes and projects for the benefit of individuals and families registered under the Social Register of Mauritius (SRM) and of vulnerable groups in the priority areas such as socio-economic development; educational support and training; and supporting people with disabilities.
The NSIF, he said, supports 250 Non-Governmental Organisations adding that the members of the Association and the Centre Joie de Vivre have taken a laudable initiative to facilitate the lives of working parents and cater for children with disabilities.
Mr Sowdagur informed that with the support of NSIF, a second nursery would be inaugurated at Chemin Grenier and four others are in the pipeline. He urged families registered under SRM to benefit from the Crèche Voucher Scheme introduced for parents who could not afford to enrol their children in nurseries.