South Africa: Six armed suspects in a grey Renault Clio (registration unknown) are being sought for a home invasion that occurred on Pelican Terrace in Dawncrest – KZN this morning (Wednesday).
Members of Reaction Unit South Africa (RUSA) were called out to the property at approximately 08:42. On arrival, it was established that the robbers entered the yard through an unlocked pedestrian gate.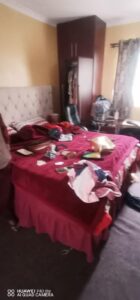 They held up three females and four children aged between one & eleven. The victims were asked to lay on the ground while the suspects ransacked the main bedroom. They stole an undisclosed amount of cash, cellphones and a tv. They fired shots as they fled the scene. A 9mm round was recovered on the veranda.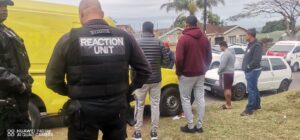 The suspects are believed to be linked to two other incidents that occurred in Verulam – KZN yesterday afternoon. At approximately 17:01, Reaction Officers responded to a property on Falcon Crescent in Dawncrest after six armed males de-railed the driveway gate.
The homeowner disturbed the suspects when they fled. The same occurred shortly thereafter at a property on Victoria Close in Parkgate.