South Africa: The MEC for Education in KwaZulu-Natal, Ms Mbali Frazer, today attended a Church Service for academics, educators, learners and students, which took place at the Covenant Fellowship Church International (CFCI) in Durban.
Speaking to the congregants during the Church Service, MEC Frazer commended Apostle Collins Dhlomo for the excellent job done by the leaders of the church in bringing learners and students closer to God through the various educational initiatives of the CFCI.
"We always depend on the wise scriptural word of God and on our church leaders to help us overcome challenges we face in life," said MEC Frazer.
She encouraged academics and educators to keep up the sterling work in shaping the current and future professionals who will one day lead the nation and conglomerates.
---
---
MEC Frazer further congratulated the Matric Class of 2022 for progressing to the next level of their academic endeavours. She cautioned them that the journey they embark on is more challenging and requires them to be more disciplined and focused on their studies.
"For many of our 2022 matriculants and graduates, getting their certificates means they are a step closer to breaking a generational curse of poverty that has gripped their families for years. I want to remind you today that God is on your side, and He loves you, so never give up, no matter what the circumstances are along the way", remarked MEC Frazer.
The Church Service for academics, educators, learners and students was held in Covenant Fellowship Church International, Durban.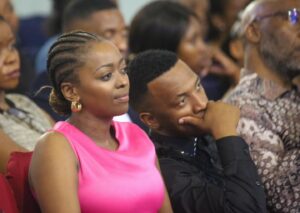 Moreover, KZN Education gave this news through their multiple tweets in which they said, "For many of our 2022 matriculants and graduates, getting their certificates means they are a step closer to breaking a generational curse of poverty that has gripped their families for years. I want to remind you today that God is on your side, and He loves you, so never give up."
In their next tweet, they shared the venue by writing, "MEC Frazer attends Academic Sunday Service at Covenant Fellowship Church International."