Police in Mpumalanga on Monday arrested two suspects, but in different rape cases, in which one was accused of raping a three-year-old girl.
The police commissioner of Mpumalanga, Lt-Gen Semakaleng Manamela, praised his staff members for their excellent and fast response in arresting the two suspects, both aged 43.
In the first happening at Shangaan Hill in Bushbuckridge, a girl whose mother had left her in the care of her neighbours was forcefully raped by one of the neighbours.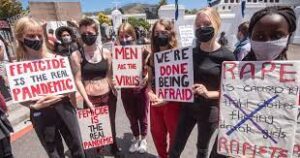 As per the police, when that girl's mother came back home, her daughter told her that she was experiencing pain.
When her mother started questioning her, the girl informed her that a neighbour had raped her.
Then, her mother reported this matter to the police station, who traced and arrested the suspect, said police member 'Brig Selvy Mohlala.'
In the second happening at Violet Bank near Bushbuckridge, a 38-year-old woman was coming from her friend's home at about 6 pm when she met a man known to her.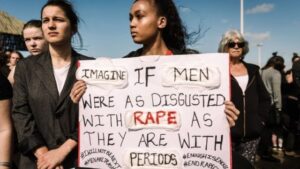 The man pulled her deliberately to nearby bushes and allegedly raped her.
The woman somehow escaped from that man and reported the incident to the police station.
Police members traced the suspect, arrested him and charged him with rape.
Rape cases are rising day by day in the country. Most of the cases came from the Democratic Republic of the Congo, Africa, particularly the country's eastern region, which is also called the rape capital of the world.
While "the law prohibits explicitly and provides penalties of 10 to 20 years imprisonment for child and forced prostitution, pimping, and trafficking for sexual exploitation.
As per the data, in 2010, South Africa had the highest rate of rape globally at 132.4 incidents per 100,000 people.