Juba, South Sudan – President Salva Kiir Mayardit was briefed in his office on Monday by Dr Chol Deng, the Managing Director of Nile Petroleum Corporation, on a range of issues related to the oil sector.
The Managing Director, Dr Chol, briefed the President on the current activities of Nile Petroleum, which included the vision "2027" of Nile Pet becoming an Operator in the Republic of South Sudan and its readiness to take over operations in blocks 3 and 7 where the current exploration and production sharing agreement will come to an end.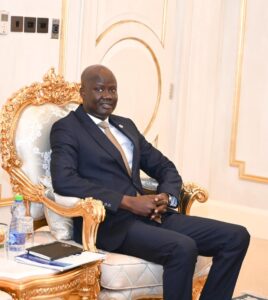 Dr Chol said he briefed the President on other projects that are being undertaken by Nile Petroleum, including its main office building and the Refinery.
The meeting also covered talks about the need for expediting the construction of the road leading to refinery areas that will enable the movement of refined products to the consumption areas.
During the meeting, the President further directed the Managing director of Nile pet to ensure that fuel is avail in the Country.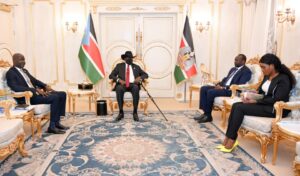 President Kiir emphasized the need for Nile Petroleum to invest more in the local content (Youth). He urged him to complete the main office building as soon as possible.
Dr. Chol further briefed the President on the recent resolutions and outcomes of the recent Nile Petroleum Corporation Board of Directors Meeting that was held as well as the Oil and Power conference that was hosted by Nile Petroleum.