South Africa: The streets of Makhanda will once again be vibrant and abuzz with activities as crafters and artists will descend to showcase and perform at the National Arts Festival (NAF), which resumes its live format from 23 June to 3 July 2022.
2022 marks the 20th year of the Eastern Cape Government supporting the festival. The government has injected and supported the National Arts Festival with more than R13 million; of this amount, R2 million is ringfenced for EC Showcase.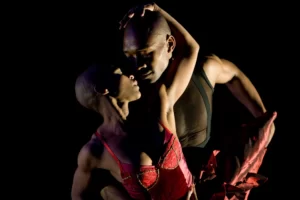 This support does not only buy activities over the specific 11 days during the festival, but it also extends towards operational support in the infrastructural development of the NAF. 
The developmental programmes of the NAF, which benefit local artists, include the Creative City Project, in partnership with Makana Municipality, Sarah Baartman District Municipality and Rhodes University, which runs throughout the year.
Other development programmes supported are the Black Power Station Project, Masicule, the President's Stimulus Fund after the effects of Covid-19 on the economy and the DSRAC Sarah Baartman District activities through the course of the year.
---
---
The Festival was founded by Prof Roy Sargeant and Prof Guy Butler in 1974. The main idea they had was to offer the arts community a platform to showcase their works without any "middlemen" who would take cut off their earnings. 
It remains to this day that artists benefit directly from their participation in the festival.
The NAF is South Africa's oldest and continent's biggest Arts Festival staged each year in June and July in Makhanda. The countdown for the 50th anniversary of NAF in 2024 has also begun.