One of the Television and radio personalities' Carol Ofori' has added the author's title because of her remarkable profile after writing a series of six children's books titled The African Adventures of Sena and Katlego.
Lingua Franca Publishers published the book series, and this is an educational read for children and celebrates Africa and its numerous countries, landscapes and traditions. 
"The African Adventures of Sena and Katlego book is mainly made for children and describes the story of a little tiny boy named Sena and his magical teddy bear Katlego who stays with family members in different countries on the mainland. Geared at readers aged under four to 12, the books celebrate the magic of Africa as Sena undertakes adventures to South Africa, Uganda, Chad, Egypt, eSwatini, and Ghana," Carol speaks through statement before explaining that her love for travelling motivates the books.
According to Carol, "I am so excited that The African Adventures of Sena and Katlego is finally out of the world in order to enjoy.
She concludes while saying, "these books mean a lot to me. I adore the continent we live on with my entire being, and I love the continent we live on my whole being, and I think the world needs more African storybooks for African kids by African authors."
The Ex Radio 2000 host is not the first South African celebrity who introduce the children's book. Many celebrities have been inspired to tell children's stories for many years. 
These are the list of some other celebs that have authored children's books:
Shudufhadzo Musida – Shudu Finds Her Magic
She is motivated by the ex-Miss South Africa's childhood; Shudu Finds Her Magic features topics of bullying and friendship. The book's aim is to target children between four and 12 years old.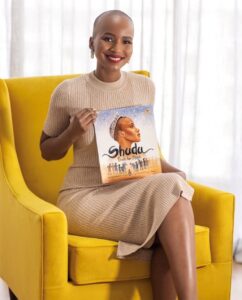 Zulaikha Patel – My Coily Crowny Hair
The social justice activist wrote a book that inspires children to celebrate their natural hair and heritage.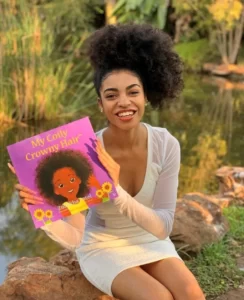 Ntando Kunene – Cory's In The Universe
Miss South Africa 2016 co-authored the book with the lecturer as well as PhD candidate Thokozane Dyosini in order to help children nicely understand the coronavirus, which is available in all of South Africa's official languages; the book targets children between nine and 15 years old.