South Africa: Executive Mayor Cllr Mamedupi Teffo joined Energy Fm this evening in celebrating the official launch of their new Studios at Meropa Casino, Polokwane.
The Station relocated from Biccard Park to its new premises at Meropa Casino after acquiring its new 105.8MHz frequency, thus increasing its broadcasting spectrum beyond Polokwane to cover the entire District.
Executive Mayor welcomed them to the District and congratulated them, saying collaboration with Meropa Casino will, without doubt, leverage their ability to serve the listeners better – not only in Polokwane but the entire Capricorn district.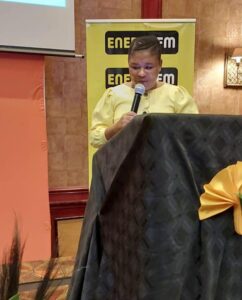 "You have always been widely known beyond the borders of Polokwane – and thanks to your quality programming and news.
Your impressive, ever-growing ratings since your inception give us confidence that listeners from across our region will embrace you on your new spectrum. We knew from your early days after birth that it won't take you long to become a living monument of our District – armed with nothing but the enthusiasm and a big heart to serve your listeners".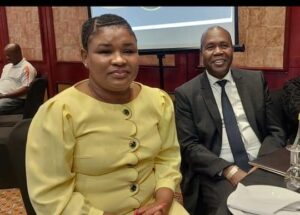 She implored the Station to continue blending the depth of "your experience and skill in your arsenal and use the creativity and enthusiasm of young emerging presenters and reporters to take this Station from where it is to where you want it to be. You are the hope to many talented young people who are just looking for an opportunity to unleash their potential. The fact that you have thus far unearthed and exported the talent of so many young people proves that, indeed, you are a preferred platform to polish rough diamonds and breed top-notch broadcasters and communicators of tomorrow", she enthused.
"For us as local government", she continued, "we appreciate the platform that you always give to our developmental programmes through dialogue and news coverage of our service delivery projects and municipal activities while at the same time sensitizing us about delivery challenges that your listeners raise with you, particularly water supply issues", she said.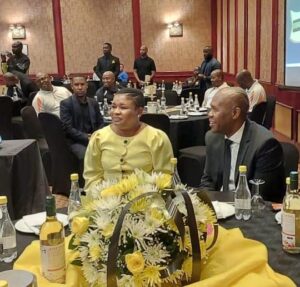 Executive Mayor Cllr Mamedupi Teffo was joined by Polokwane Executive Mayor Cllr John Mpe, Meropa Casino General Manager, Mr Sammy Mokhele, in officiating the launch.