Dominica: TIME magazine of New York launched its third annual list of the World's Greatest Places in which they feature 50 extraordinary travel destinations around the world, and this year Commonwealth of Dominica is also included.
TIME created the list by asking its worldwide network of correspondents and contributors to suggest places, such as countries, regions, cities, and towns, that provide unique and thrilling experiences. The complete list can be found on TIME's website, and Dominica has been included on it for the first time.
According to the Minister of Tourism, Denise Charles, "Dominica will achieve international recognition, and people will get to know about the culture, natural beauty, and wonders, which Dominica has a lot to offer to travellers."
"We are extremely proud of Dominica because Dominica has grown a lot, and it's clearly visible we have seen it, and we are also ready to welcome more new adventures to our island," said Tourism Minister.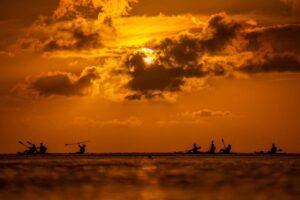 Dominica is also known as "The Nature Island", with a lot to offer, especially in vacations experience and adventures like: Scenic hiking trails, waterfalls, lakes, hot springs, cultural events, and festivals, water sports, diving, dolphin shows, canyoning, which according to TIME magazine, is a major appeal for the visitors.
Dominica's discreet luxury resort, Coulibri Ridge, was established at the top of the Dominican mountain on the Southern side, and its recent opening gets praise for its unique design and mission.
As per resources, this resort is a result of more than 20 plus years of research, environmental testing, community engagement, and infrastructure building. It also ensures the highest degree of sustainability, community collaboration, and respectful development.
As per the Manager of the hotel, Dominique Marchand, "We have worked hard to bring sustainability to the resort because it makes the customer experience better, and what we have created is unique and at the same time shining example."