South Africa: The Free State Provincial Government, led by the Premier of the Free State province, Mxolisi Dukwana, together with the National Lotteries Commission (NLC), held a stakeholders dinner in Bloemfontein, Mangaung, on Tuesday, 23 May 2023.
While addressing the gathering, the people chairperson of the National Lotteries Commission board, Professor Barney Pityana, criticized the rampant corruption that has dominated newspaper headlines recently and tarnished the lotteries commission.
This malfeasance added Professor Pityana, has resulted in the Commission losing billions of rands to criminals.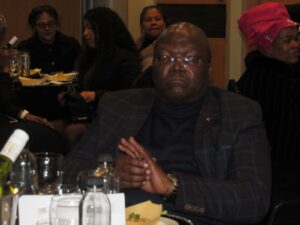 "We aim to create a vibrant community development movement so that we become focused on the development of ordinary people in our communities. Approximately R1,6 Billion has been stolen from the national lotteries commission, and we hope that our law enforcement agencies can help us recover that money to help those in need," said Professor Pityana.
Premier Dukwana thanked the NLC for their continued support in developing the Free State province.
Furthermore, he asserted, "Only when we work together and put our talents together can we develop this province. Being the country's heartbeat, our province is key to bringing life to the country."
This heartbeat has been dead, which disadvantaged South Africa and we are slowly bringing it back to life. We must be the catalysts of the change we want to see," Premier Dukwana said.
The Premier expressed gratitude to the National Lotteries Commission for their continued work in helping South Africans most in need of basic necessities.
One of the users said, "But I am here as NPO volunteering there at the premier office, but I didn't get any funding or stipend while am working with social development as well, and they know me of which I represent my district everywhere and am using my own my, but I didn't get anything to our government."
However, Free State province considered this and said they assured that they would work on it."