On Monday, May 16 2022, the organisation of Miss South Africa finally revealed their list of the top 30 participants who will be battling out for the coveted Miss South Africa 2022 title.
The Top 30 candidates this year include an estate agent, corporate lawyer, veterinarian, forensic science graduate, instructors, models, entrepreneurs, and law students, according to the organisation.
TRUELOVE editor-in-chief as well as businesswoman Makhosazana Zwane-Siguqa, Miss South Africa 2015 Liesl Laurie, actress Simoné Nortmann, Koo Govender, Khosi Nkosi co-founder Nobukhosi Mukwevho, and TV and radio personality Thando Thabethe were among the judges that nominated the ensemble.
For the next few weeks, all the women have to give their best in order to impress the judges and voters. Then the top 10 contestants will get the opportunity to go to the finale, and the list will be published on June 13 2022, through the Miss South Africa app, which can be downloaded for free.
According to TRUELOVE, CEO of Miss South Africa, Stephanie Weil, the development of the Miss SA app is to confirm the viewers have an interactive experience with the pageant and have an inside look into each finalist's journey.
"No doubt, the pageant will be bigger and better than ever before, as it always is." We're extremely pleased to be back in a big arena, and there are some really interesting things that haven't been published yet about where it'll be when it is, and how it'll be, but post-Covid – if that's the right word – we've started to bring it back to the people. It's all about getting a true insider's perspective on what's going on," she explains.
Stephanie advises Miss SA contestants to remember what the competition is actually about during this time.
The procedure for voting for this year's Top 10 finalists will be done virtually on the Miss SA app.
Now, it's time to disclose the names of the Top 30 contestants of Miss South Africa: 
Alyssa Smith (24), Pietermaritzburg, KwaZulu-Natal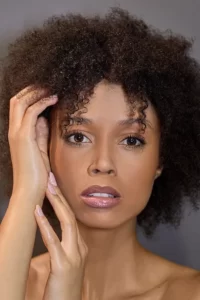 Alyssa is a corporate lawyer by profession who carries an LLB Law Degree summa cum laude hails from the University of the Free State and Varsity College. 
Anarzade Omar (23), Johannesburg, Gauteng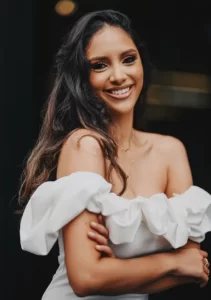 She is a student and has her graduation of Arts degree in Strategic Communication in Marketing from the University of Johannesburg and currently works as a Social Media Manager at a digital marketing agency. 
Ayanda Thabethe (22), Maritzburg, KwaZulu-Natal
Ayanda is presently pursuing a degree in dietetics and human nutrition at the University of KwaZulu-Natal.
Ayanda Tloti (24), Sterkspruit, Eastern Cape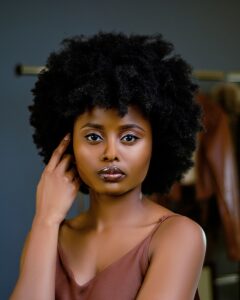 She is currently pursuing a Bachelor of Technology in Fine Art from the University of Johannesburg and has had the choice to hold exhibitions at museums and art galleries. 
Bethany Damonse (24), Gqeberha, Eastern Cape 
She is presently doing her community service year as a veterinarian in Pretoria.
Bianca Bezuidenhout (23), Cape Town, Western Cape
She obtained her Bachelor of Arts degree in Marketing Communications at the AAA School of Advertising and is a full-time volunteer, ambassador and marketing manager of a non-profit organisation called Forward Foundation and the proprietor of a swimwear company also known as She Succeeds.
Boniswa Mapisa (27), Alberton, Gauteng
Boniswa is in her final year of studying law at the University of South Africa. She has her own YouTube channel where she gives hair care tips, as well as her own hair care product brand.
Chuma Matsaluka (24), Cape Town, Western Cape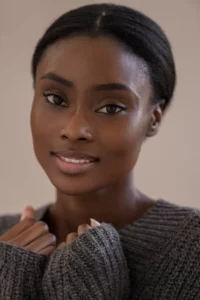 She holds a triple major degree from the University of Cape Town and is a fashion model and content creator. 
She is pursuing a bachelor's degree in anthropology with honours.
Fortunate Mabeleng (25), Potchefstroom, Free State
She graduated from the University of the Free State with a degree in forensic science. She is a forensic officer in training and works as a lecturer and part-time receptionist.
Itumeleng Parage (22), Soweto, Gauteng
She holds a Bachelor of Arts (legal major) degree from the University of Witwatersrand and is pursuing a Bachelor of Law degree.
Keaoleboga Nkashe (26), Itsoseng, North West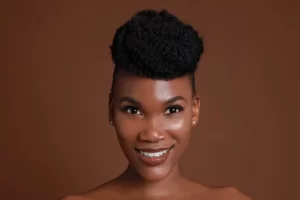 Keaoleboga is currently based in Hong Kong, where she works as a freelance model and pre-school teacher as a post-graduate student.
Lebogang Mahlangu (26), Soshanguve, Gauteng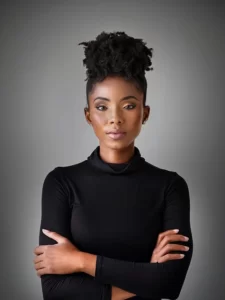 She works for a global corporation as a procurement specialist. 
She graduated from Stellenbosch University with a BSc in Food Science.
Lehlogonolo Machaba (25), Oskraal, North West
She has a National Diploma in Fashion from the Tshwane University of Technology and is a fashion model and LGBTQI activist.
Lisanne Lazarus (26), Durban, KwaZulu-Natal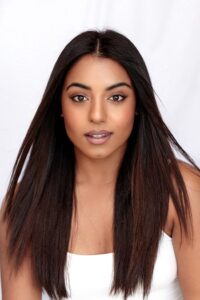 She graduated with honours and the Dean's Merit Award from the Durban University of Technology, where she studied broadcast journalism.
Luvé Meyer (25), Cape Town, Western Cape
She graduated from the University of South Africa with a Bachelor of Health Science and Social Services and an honours degree in psychology.
Luyanda Zuma (20), Maritzburg, KwaZulu-Natal
Luyanda is a final-year Bachelor of Live Performance student at AFDA and an international model and entrepreneur.
Misqah Snyders (26), Johannesburg, Gauteng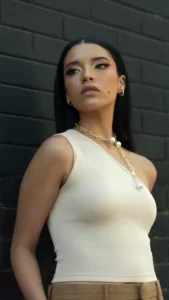 She holds an LLB from the University of Johannesburg and is currently enrolled at Eduvos for a Bachelor of Science in Information Technology.
Mphoentle Plaatjie (25), Vereeniging, Gauteng
She holds a Master of Law degree from the University of Cape Town and is a governance trainee.
Naledi Matabane (26), Tembisa, Gauteng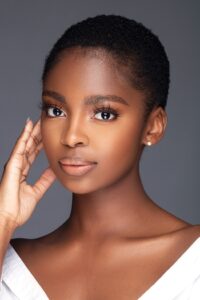 She holds a postgraduate diploma in accounting science and works as a trainee auditor for an audit business.
Ndavi Nokeri (23), Tzaneen, Limpopo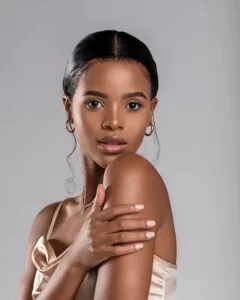 She graduated from the University of Pretoria with a BCom in Investment Management and is currently employed with an asset management firm in Cape Town.
Nompumelelo Mampholo (26), Sandton, Gauteng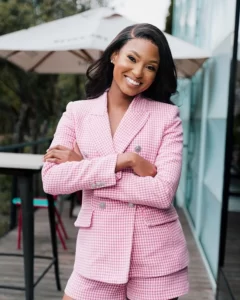 She is the founder and CEO of Conqueres Connect, trash management and recycling solutions firm run by young people.
Nthabiseng Kgasi (26), Soweto, Gauteng
Pearl Ntshehi (25), Centurion, Gauteng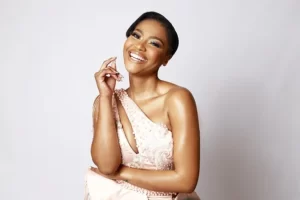 Shevon Periera (25), Johannesburg, Gauteng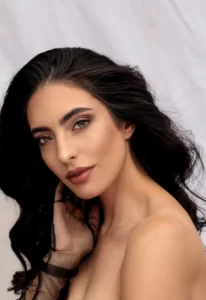 Stacy Gossayn (25), Viljoenskroon in the Free State
Tamsyn Jack (25), Somerset West, Western Cape
Thulani Ndzotyana (24), Gqeberha, Eastern Cape
Tlotlo Mabiletsa (27), Mafikeng, North West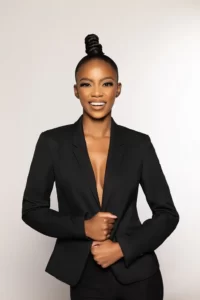 Tyhler Duimpies (23), Beaufort West, Western Cape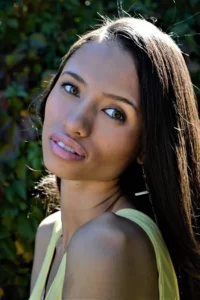 Zoey Seboe (22), Midrand, Gauteng