Mauritius: The winner of the seventh edition of the Srinivasa Ramanujan Mathematics contest, Noor Mohamed Yasin, a student of the Royal College Curepipe, was awarded the Srinivasa Ramanujan Gold Medal, along with a cash prize of Rs 25,000, by the President of the Republic of Mauritius, Prithvirajsing Roopun, during a ceremony held yesterday afternoon, in Ebène.
Simultaneously, the Mauritian team representing the country in the Pan African Mathematics Olympiads 2023 was rewarded with certificates.
In his keynote address, President Roopun highlighted that the Srinivasa Ramanujan Mathematics contest played a vital role in encouraging students to develop their aptitudes for science, technology, engineering and mathematics (STEM) subjects and enhancing their knowledge while building their confidence, cultivating their critical thinking skills and showcasing their talents and passion for the discipline.
Speaking about the Indian mathematician Srinivasa Ramanujan, the President described him as a prodigious genius. He underlined the latter's passion and substantial contribution to the field of Mathematics.
Furthermore, Roopun underscored the importance of embracing coding, which, he deemed, was the driving force of digital transformation. He encouraged the contest participants to take the challenge to pursue their passion beyond the standard curriculum and seize opportunities in emerging fields such as AI and machine learning, quantum computing, and cryptography.
In the same vein, President Roopun invited associations like the Ramanujan Trust to reflect on ways and means to popularise mathematics among students as early as possible so they can be equipped with the knowledge and skills needed to excel in the digital age.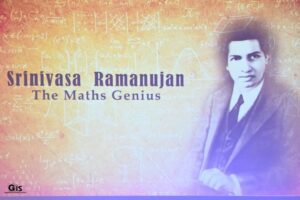 The Ramanujan Contest 2023 was jointly organised by the Srinivasa Ramanujan Trust, Mauritius, and the University of Mauritius, to popularise the work of Srinivasa Ramanujan and stimulate interest in pure mathematics.
The first runner-up was awarded a prize of Rs 10,000, and the second runner-up won a prize of Rs 5,000. They all were presented with the book entitled 'The Man who knew Infinity', a biography of the Indian mathematician written in 1991 by Robert Kanigel.
Pan African Mathematics Olympiads 2023
The Pan African Mathematics Olympiad (PAMO) is an annual prestigious event of the African Mathematics Union, organised each year, since 1987, in an African country. The most talented young students across Africa come together to solve challenging mathematical problems in a friendly competition. 
The best pupils in mathematics of secondary education, who are less than twenty years old, are thus invited to compete.
Mauritius came out 12th out of the 32 participating African countries and 1st among the six online participating countries. The team bagged a silver medal and certificates of recognition for outstanding performance. 
The certificates for outstanding performance were awarded to:
Noor Mohamed Yasin (Royal College Curepipe), who also received a silver medal;

Ojash Bappoo (Royal College Port-Louis);

Nidhaavi Ramjheetun (Queen Elizabeth College); and

Fadia Tiara Butonkee (Loreto College Quatre-Bornes).
The other two participants received token gifts for their participation in the competition.