South Africa: Yesterday morning, Mzinyathi Municipality woke up to the bad news of the vandalism of water trucks. It is bad that resources are being burned while society is still facing the water crisis.
These water carts played a big role in helping to bring water to the community, which is something that will be difficult to do because of this incident.
Mayor Ald Cllr PMS Ngubane has condemned us for this terrible act. "It is unfortunate and shameful that we are still faced with so many water problems, and then there are people who destroy these efforts. I am despondent about this action because it will set back the delivery of development. We wish the investigation to be quick so that the perpetrators of this are punished.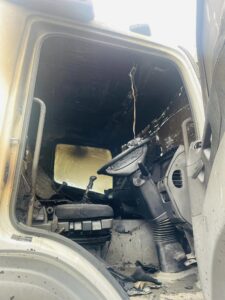 The police are still investigating, and the council hope that the perpetrators will be caught soon and punished.
We urge our community to cooperate with law enforcement to help find criminals, said PMS Ngubane.