South Africa: The bloodied remains of an unidentified female were discovered on a footpath in the vicinity of Spring Road in Umdloti Heights – KZN, this morning (Saturday).
A member of the public was gathering firewood along the pathway when she made the discovery. She fled to business premises in the vicinity and reported her findings to employees who contacted Reaction Unit South Africa (RUSA) for assistance.
Reaction Officers and RUSA Medics were immediately dispatched and arrived on the scene at approximately 06:24.
The body of a female was discovered in a prone position on an unpaved pathway. She sustained a single stab wound to her neck. Her dress was soaked in blood and raised above her waist. It could not be confirmed if she was raped.
Circumstances surrounding the murder are unknown at this stage. People of the KZN are in deep shock and finding solutions to get themselves safe.
One of the local residents, named Jemiela Bux, said, "What does SA have to do to bring back the death penalty for these heinous crimes? Women and children are not safe in this country. This lawlessness needs to stop, and prison is not the answer.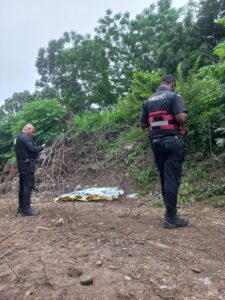 Another user stated, "It just doesn't stop… I pray those perpetrators' payment is worse….."
And many of them are in shock to see people like these who have no heart and stated that "They are doing murders, but they themselves do not know why they are doing it."