South Africa: The delegation from the Northern Cape Provincial Government, led by Premier Dr Zamani Saul, yesterday (November 3, 2022) visited both the Sindesar Khurd Mine (SKM) as well as the Dariba Smelting Complex (DSC) in the state of Udaipur, India.
According to the Northern Cape Provincial Government Facebook post, the purpose of the visit was to learn the best practices from the mine and smelter, as the SKM is currently the biggest and most advanced digested mine in India. Vedanta will be constructing a smelter in the Northern Cape, which forms part of the R21 billion investment made by Vedanta Zinc International at the Investment Conference in Gauteng in 2019.
---
Furthermore, the Facebook post states that this will be used to process the zinc extracted from the Gamsberg and Black Mountain Zinc mines in the Province.
The delegation was impressed by the young workforce of the SKM, which has an average employee age of 28. The Northern Cape is committed to advancing the interests of the youth and assisting the youth of the Province in getting up skilled and capacitated so as to enter the workforce and contribute to the growing economy.
As the journey to India comes to an end, the Northern Cape Provincial Government would like to thank investor and private partner Vedanta Zinc International for their contribution to growing the economy of the Northern Cape.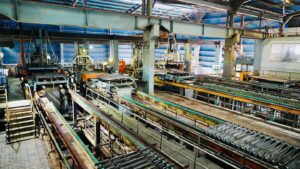 We look forward to the successful implementation and completion of the phase two developments at the Gamsberg mine in the Province, which will create approximately 2500 jobs during the construction phase and 1000 jobs during the operational phase, said Northern Cape Provincial Government.