South Africa: The South African Sports Association (SASA) -II, in collaboration with the Mpumalanga Department of Education and Mpumalanga Department of Culture, Sports and Recreation, will be hosting the SA Open Games to be held at Hoe" school Rob Ferreira in White River, Mbombela.
The Open Games cater for athletes who are above the age of 16 years who participate in the following codes:
1. Athletics
2. Cross Country
3. Futsal (II and Downs)
4. Netball and
5. Basketball (Males and Females)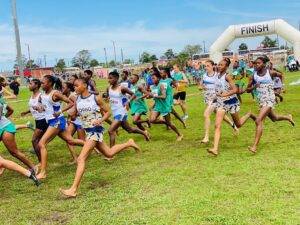 Seven Provinces have confirmed their attendance, namely Mpumalanga, North West, Gauteng, Limpopo, Eastern Cape, Western Cape and KwaZulu Natal.
The games will start on Monday, 03 October 2022; however, the official opening ceremony will be held at Hoerskool Rob Ferreira in White River on Tuesday, 04 October 2022, at 17h00.
The SASA-II President, Mr Dikgwadi Mohlabi, Executive Mayor of the City of Mbombela, MEC for Mpumalanga Department of Education, will grace the opening ceremony.
The program will run throughout the week, with the much-anticipated finals for the different codes taking place on Friday.
The closing ceremony will be held on Friday, 07 October 2022.