South Africa: With only a few days before the start of the 2022 final National Senior Certificate Examination, MEC Majuba urged the staff that is managing the Examination not to drop the ball but continue on the positive trajectory which has been recorded over the past twelve years.
Speaking at the Examination Lekgotla in Badplaas on Thursday night MEC Majuba said:
"We truly do not underestimate or take for granted the amount of workload and pressure that comes with the responsibility of managing the final public Examination within the Province.
Your mantra of "entrenching integrity and advancing excellence in examinations administration" inspires all of us not to disappoint the expectations of our people.
---
---
This Lekgotla provides an opportunity for self-reflection and refining our strategies and systems to enhance sustainable, efficient management of examinations in our Province.
This is an important meeting as it offers me, on behalf of the entire Department, to express our gratitude and appreciation to you for the sterling job you have done over the years.
The people of Mpumalanga have their hopes placed on you with regard to the management of the examinations.
Over the past 12 years, you have done all of us proud as you have been able to deliver incident-free examinations certified by Umalusi.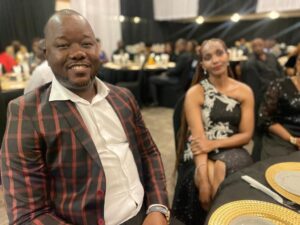 We appreciate the magnitude of the dedication, good work and discipline you have continued to portray over the years.
We have surely come a long way in ensuring that our provincial examinations are run smoothly without any glitches.
Through your commitment, the Department continues to achieve significant developments on several fronts to retain the dignity and pride of the Province as we have recorded incident-free examinations.
It is always an exciting mood to stand in front of the whole Province and proudly announce that the final National Senior Certificate Examination Results are credible and have been managed with high levels of professionalism and integrity. I thank you sincerely for that.
---
---
We will not stop to salute you and commend you for the manner in which you manage our Examination at all times.
As much as we are excited about this great achievement, let us not drop the ball on our attentiveness and attention to detail.
This is not the time to rest or to be caught napping, but we must stay focused on those areas that are still to improve.
We must still be alert and vigilant at all times because one mishap has the potential to spoil all the gains that have been recorded over the years.
We know that this cannot be easy; however, we trust in your tenacity, positive spirit and the patriotic gesture that you have displayed over the years.
We do say without any fear of contradiction that we are proud of you.
We are confident that you are capable of rising above any challenge that you may come across.
The final examinations are an important milestone and a yardstick in the assessment area of the education dispensation.
This tells us more about the need and importance of this meeting to rally for strength, support and courage so that when the examination process begins on 31 October, we are ready to soldier and focus on the work at hand.
As I wish you well on your Examinations and Assessment Lekgotla, I am thrilled that all systems are ready and rearing to go to see us through the 2022 NSC examinations process.
That is our call for action, and I need to say that you have, over the years, proving that you are capable of delivering on this mandate.
Our spirit always calls on the best of us, and as we plan, we plan for perfection and exceptional success.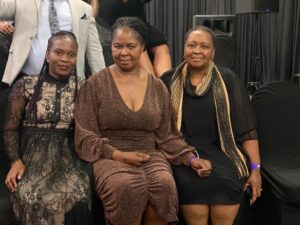 That is the culture that we have created for the Province as the Public Examinations Directorate, and it is the culture we are going to keep and maintain.
There may be challenges, trials and tribulations on our way towards our goal of achieving an examination process we all can be proud of, but please don't buckle under the pressure but brace yourselves up for the take-off and a safe landing.
Let your positive influence come to the fore and manifest, for we have a legacy to build.
We have walked this path before, and we can still improve on it. Our past performance speaks for us, but let us not be complacent and take matters for granted.
Let me conclude by paying tribute to you as I wish the Class of 2022 well in their examinations.