Nairobi, Bopa: Botswana's model of spatial planning to transform slum dwellings into more habitable residential areas has earned praise from different stakeholders at the Second United Nations (UN) Habitat Assembly in Nairobi, Kenya.
In an event held on the sidelines of the assembly, representatives of both state actors and non-government organisations from South Africa, Zambia and Kenya concurred that Botswana offers a good model for slum transformation planning.
Minister of Transport and Public Works Eric Molale said the Botswana government had worked on redeveloping crowded urban areas such as Old Naledi in Gaborone, Boikhutso and Monarch in Francistown into more habitable neighbourhoods.
"In order to reduce overcrowding, we resettled some residents elsewhere, then provided land servicing, primarily water, roads, as well as electricity and sewerage systems. In a nutshell, the government has worked on redeveloping and providing dignity to those areas previously characterised by substandard housing, overcrowding and lack of basic amenities like education, health, secure land tenure, where poverty, unemployment and crime had become rampant," said Molale.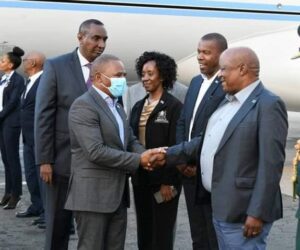 He said over the years, in order to mitigate overcrowding in high-density urban settlements, the government had introduced assistance mechanisms to offer to support low-income earners to own land and develop their plots.
"In the past, we introduced a certificate of right as a form of land tenure. As it did not attract collateral if the event one tried to borrow money against a piece of land for building, the Self Help Housing Agency (SHAA) became an instrument where the government would loan funds for building materials, and the repayment is made gradually with zero interest," revealed Molale.
He said in more recent times, the government introduced the secure land title, which could be used as collateral to secure loans for the construction of urban housing.
Adding her contribution, the Minister of Environment, Wildlife and Tourism, Philda Kereng, said the government seeks smart, sustainable urban development for both improved livelihoods of citizens and boosting the tourist value of the country's cities.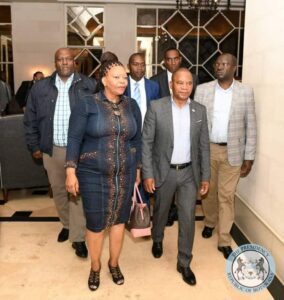 "We are looking at facilitating the delivery of services from government to the people, enabling them to reside well and trade. Also, as they trade in vegetables, arts and crafts and other goods, we want to ensure that when visitors come, they can access their places, reach the products and be attracted by the aesthetics of our urban spaces," said Kereng.
The mayor of Francistown, Godisang Radisigo, told the gathering that while most of his city's neighbourhoods do not fit the global description of slum conditions, there have been residential areas characterised by overcrowding, lack of secure tenure and severely deprived of sewerage, stormwater drainage as well as housing structural quality.
"The city is trying to address this shortfall in undertaking Participatory Neighborhood Planning, having started with Monarch neighbourhood. It is an exciting exercise that allows the community to be the solution to their problems," said Radisigo.
He added that the Francistown City Council is currently reviewing its Spatial Plan, with further engagement and incorporation of low-income solutions to be included.